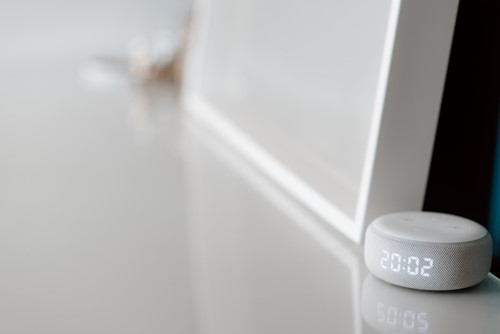 Virtual home assistants can be versatile, even if they're still somewhat seen as a novelty to some homeowners. To really get the most out of them, though, you need to first understand what it can do. We'll look at how your home assistant works and how you can add more efficiency to your routine by adjusting how you use it.
Link Your Information
This is the most important thing that you can do with a smart home assistant: the more you have on one system, the easier it is to control. So if you have home automation, such as an automated security system or lighting, you can input that information to make it easier to maintain functionality. You can also link your financial information, making it possible to buy what you need by just making the request.
Integrate with Everyday Tasks
If you want to dictate your to-do list to a technology that will record it all, smart assistants can be a great way to capture the details. So instead of missing one ingredient for a new recipe or forgetting to call the plumber to fix the leak in the bathroom, you never miss a beat.
Assistants are also great for setting timers, making phone calls and reminding you to stick to a schedule. Many people find that their productivity improves when they use these assistants, making it easier to stay on track without feeling overwhelmed.
Get More Information
Traffic back home, weather, your work schedule: you can use smart home assistants to give you the information you need to get up and running daily. Similar to your to-do lists, this can be everything you need to prepare for your day. You can also make your updates more aligned with your priorities, whether they're a technical necessity or not.
Maximize Your Home Entertainment
Books, movies, podcasts, music: there are ways to link your services and control your home entertainment with nothing more than your voice or a smartphone. Use virtual assistants to increase the volume, play in surround or select a song you might love.
Remember the Features
These features make it possible to mute the device, change the default names and teach the AI more about your personal preferences. It all makes for a more intuitive experience.